Easter Sunday falls on April 21st this year, and it's a great time to plan a family getaway to Big Bear. We still have some of our most popular cabins and estates available for that weekend, but it's usually a very busy time for us. Here are a few things you can look forward to during your stay.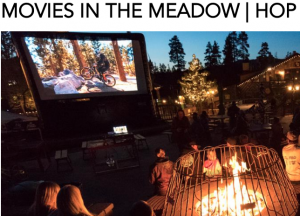 On Saturday the 20th, Bear Mountain is hosting a free Easter party. The fun will include an Easter egg hunt, live music, a bounce house, games, photos with the Easter Bunny, and face painting. The fun starts at 4:00pm and the fun continues at sundown with a free Movies in the Meadow screening of Hop.  This PG-rated mix of live action and computer animation tells the story of a young bunny more intent on becoming the drummer in a band than actually becoming the Easter Bunny. It's a great way to wrap up the fun of the day. Get all the details at the Bear Mountain website.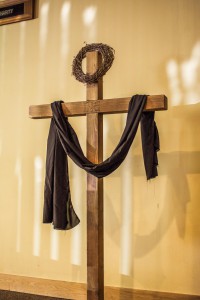 Most local churches will be holding special Easter Sunday morning services, so this can be a great time to refresh both your mind and spirit by starting the day out at with your family at church. Here are some links to some local churches to get more info on their events:
Calvary Chapel Big Bear
Community Church Big Bear
St Joseph's Catholic Church
Big Bear Presbyterian Church
Shepherd In The Pines Lutheran Church
For a more complete list of area churches, use this link.
After church, our favorite destination is Sunday brunch at Stillwells. This feast is an annual event for many families, and you'll quickly see why. The menu includes prime rib, ham, crab cakes, an omelette, waffle and pasta bar, desserts and salad, and endless champagne and mimosas for the adults in your party.  The meal is served from noon to 3pm and kids under 3 eat free with a paid adult. Due to its popularity, reservations are required and seating is limited. For more info visit Stillwells website at this link, or give them a call at (909) 866-3121.
Big Bear has many other fine dining options to choose from as well. We've also heard good reviews about the Peppercorn Grill, the Teddy Bear Restaurant, and The Pines Lakefront.
You can easily book your Easter getaway online or view all of our Big Bear cabins and luxury estates at this link.  Or give us a call at 310-780-3411, and we'll help you choose a great property for your holiday vacation or getaway.  And if you'd like to explore any of our other destinations, you can be assured that we're committed to providing top quality cabins, estates, and condos for your next vacation getaway.  Here are links to our other properties in Nuevo Vallarta, Mammoth Mountain, Park City, Southern California Beaches, and La Quinta.