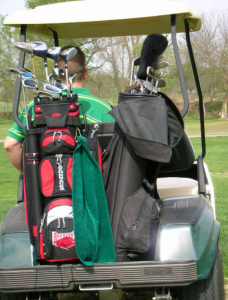 Father's Day is just around the corner, and this presents an opportunity to show dad exactly how much you appreciate all he's done for you. Make sure he knows you remember all those awkward calls you made in your youth when you were a bit short of rent money, needed help buying your books for school, or found yourself stranded with a broken down car in need of a quick rescue. For all these reasons and a thousand more, you can make this year the one he remembers for a lifetime.
Five Star Vacation Rentals has a number of great choices that can meet and exceed whatever activities dad likes best. If he's a golfer, we have some great luxury villas right on the fairway in La Quinta. We just added a few truly spectacular properties that will have dad's eyes getting wide as he smiles looking out over the beautiful green expanse just waiting for him and his clubs. Check out all of our La Quinta properties and book online at this link.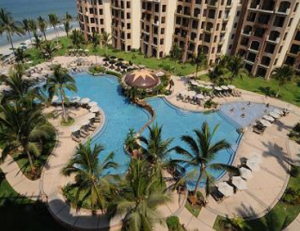 Is dad more of a laidback-relax-on-the-beach kind of guy? How about setting him up with a relaxing stay at our Villa la Estancia resort in Nuevo Vallarta?   This high rise vacation spot is right on the beach and offers a complete resort experience with a swim-up bar and just a momentary walk to the adjacent beach. There's golfing nearby as well as lots of great shopping and local cuisine in Puerto Vallarta. If dad wants to try his hand at some serious fishing, there's marlin and tuna charters leaving regularly out of the Puerto Vallarta marina. Check out more photos and details at this link.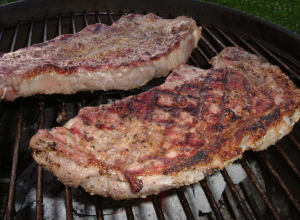 Of course, Big Bear is our most popular destination, and there's always something for dad to enjoy here. Big Bear Lake has some great fishing and water sports. Rent a boat for the afternoon, and do some fishing or just drift around enjoying the sound of the water gently lapping at the boat while you all enjoy a picnic on the water or quietly relax with a good book in the cool breeze over the lake. Later, you can treat dad to some steaks prepared just the way he likes them in the gourmet kitchen of your Five Star Vacation Rental. The entire family will enjoy the benefits of celebrating dad, but make sure you go all out to give him the special time he deserves. This link has our Big Bear vacation rentals.
We hope this sparks your desire to carve out some time to make a special getaway just for Dad.  Take a look at all our Big Bear properties at this link: http://www.fivestarvacationrental.com/big-bear-rentals. We also have some great luxury choices waiting for you if you choose to visit  Nuevo Vallarta, Mammoth Mountain, Park City, and La Quinta. No matter what city you are visiting, staying in a Five Star Vacation Rental property allows you to experience the absolute best in luxury accommodations. We would be glad to help you plan your getaway to Big Bear or elsewhere. If you would like more information, you can reach out to us by calling 310-780-3411.