You're just coming off of spring break, and you may not be thinking too much about the summer, but we've always been in favor of early planning. And planning a summer to remember starts here. We have luxury, adventure, and just plain fun waiting just inside the door of our amazing Five Star Vacation Rentals. Here are a few ideas to spark your early summer plans:
Memorial Day in Big Bear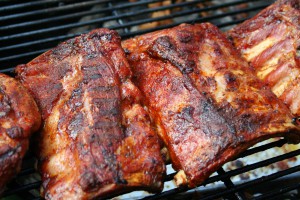 Veterans Park in Big Bear will host the annual Memorial Day event. It's a great time to meet with or join fellow veterans and celebrate the great sacrifice made by some, so that we can enjoy the freedoms we do. It's a great barbecue to celebrate the brave men and women who have served to protect our freedoms.
Plan for Father's Day June 16th
We've had a great ski season this year, but as that winds down it's a great time to start planning your summer getaway.  And there are some events coming up that that you can make even more special by spending them in Big Bear. This may be a great time to show dad just how much you appreciate all he's done for you over the years. Father's Day falls on Sunday June 16th this year, and few things will make dad feel more appreciated than whisking him away for a fun and relaxing weekend in Big Bear.
July 4th in Big Bear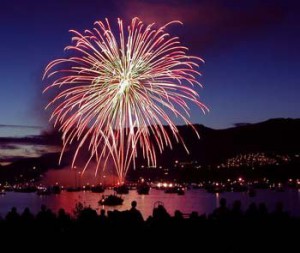 The Independence Day spectacle in Big Bear is considered the be the largest fireworks display in all of Southern California. The fireworks are launched over Big Bear Lake, and can be seen from venues all around the lake. There will be lots of barbecue, fishing, hiking, and general relaxation going on. We're usually booked up for this holiday. And since it falls on a weekend this year, it's wise to plan ahead and book your stay early.
You can book your stay online or view all of our Big Bear cabins and luxury estates at this link.  Or give us a call at 310-780-3411, and we'll help you choose a great property for your summer vacation or getaway.  And if you'd like to explore any of our other destinations, you can be assured that we're committed to providing top quality cabins, estates, and condos for your next vacation getaway.  Here are links to our other properties in Nuevo Vallarta, Mammoth Mountain, Park City, Southern California Beaches, and La Quinta.