If you've ever had the pleasure of spending some time in one of our vacation rental properties, we're pretty sure you'll start nodding your head in agreement with us here in a moment. For those of you who have yet to experience that pleasure, we're going to take some time over the next few weeks to feature some of the reasons our guests choose to stay with us.
A Brief History of Human Vacations
Humans have been taking vacations for about as long as we've been around. Somewhere long ago a cave dweller told his buddy, "Kreb, you go hunt and gather for me today. I'm going to stay home with the wife and do macrame. I'll hunt for you next week." And so it began: The eons-old yearning for a bit of relaxation and quality time with the family.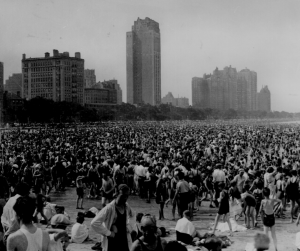 Over time, we became more sophisticated and learned to make our vacations a real event. We'd travel to exotic locations and stay in tall buildings full of strangers who make noise in the hallway outside our room at 3AM. We called these buildings "hotels," and for a long time, there were few other options available for travelers.
But one day an enterprising young couple decided to turn the travel industry on its head by offering top-quality luxury cabins, estates, and condos for vacation lodging. Five Star Vacation Rentals was born, and since then hundreds of thousands of fun and luxurious nights have been spent in our properties.   Families discovered the delight of eating their own fresh-cooked meals from a gourmet kitchen instead of stale chips and soda from a vending machine down the hall. One of the primary reasons to choose Five Star Vacation Rentals is that we're not a hotel.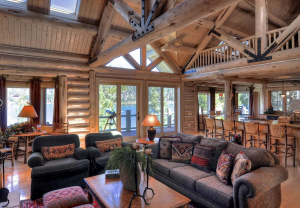 Hotels are fine for lots of travel, but if you want a truly memorable getaway, you're going to need to bring home something other than a couple tiny bottles of shampoo and conditioner. Bring home some memories of feeling pampered. Take with you stories of that night you and the kids jumped into your cabin's hot tub and told scary stories late into the night. Snap a quick picture of the kids as they quietly sleep in front of the gently crackling fireplace of your vacation rental home. Never forget that moment you're enjoying the sunset view off your deck and you look into your sweetheart's eyes and tell her it's been the best 10 or 20 or 50 years of your life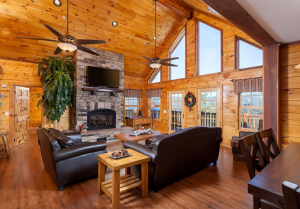 since you two were married.  And enjoy creating all these memories without the intrusion of a noisy neighbor, pounding footsteps from the room above you, and having the only people in the hallway be the ones you brought with you.
Most families get precious little vacation time, so we're dedicated to making sure your time away is special. You'll enjoy luxury at a level usually extended only to a very few. Check out all our Big Bear vacation rentals at this link, and if you're in the mood for a getaway elsewhere check out our vacation rentals in  Nuevo Vallarta, Mammoth Mountain, Park City, Southern California Beaches, and La Quinta. No matter what city you are visiting, staying in a Five Star Vacation Rental property allows you to experience the absolute best in luxury accommodations. We would be glad to help you plan your getaway to Big Bear or elsewhere, so if you would like more information, you can reach out to us by calling 310-780-3411.