In our blog last week, we started to take a look at the things that will make your time away in one of our Five Star Vacation Rentals a greater value than just about any other option. Last week we walked through the way our private vacation rentals offer quite a few advantages over staying at a hotel for your next vacation. This week, we're going to take a look at one of our most popular distinctions: The luxury.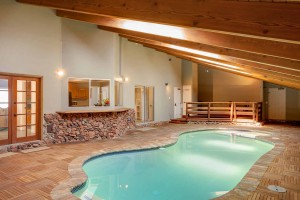 If you arrived at our website after a web search for vacation rentals, you're surely aware there are quite a few options. As our name implies, we decided to take over a segment of the vacation market that would heighten the experience for our guests. It's not uncommon for people to return from a vacation and rave about the fun they had or the beautiful surroundings of the city. We wanted to make sure that part of the experience was enhanced by the level of luxury guests experience when they stay with us. We accomplished this by only choosing top echelon properties. For many of our guests, this distinction helps their vacation time take on an even greater significance.
Many of our guests get precious little time for vacations, and it's a challenge to pack as much value into these special little pockets of time they carve out. Just getting away is a huge part of the equation, but a vacation is a bit like a good recipe. If you don't use the right ingredients, you can get an outcome that just isn't as good as you were expecting. It's always fun to anticipate your vacation, and our luxury accommodations help your experience match your expectations. And then some.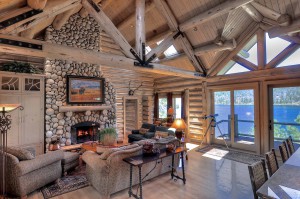 These vacation rentals are chosen for their luxury, and you'll notice that from the moment you walk through the door. It's a great way to enhance your time away by enjoying the sort of luxury homes, cabins, and estates that have long been the sort of destinations only enjoyed by the very rich.  Some of our homes have even appeared in movies and TV like this one and this one in Big Bear. And a famous collection of Orange County wives spend some time at our Nuevo Vallarta destination as well. If you like the idea of adding that wonderful touch of luxury to your next getaway, we're here to help you make that happen.
Check out all our Big Bear vacation rentals at this link, and if you're in the mood for a getaway elsewhere check out our vacation rentals in  Nuevo Vallarta, Mammoth Mountain, Park City, Southern California Beaches, and La Quinta. No matter what city you are visiting, staying in a Five Star Vacation Rental property allows you to experience the absolute best in luxury accommodations. We would be glad to help you plan your getaway to Big Bear or elsewhere, so if you would like more information, you can reach out to us by calling 310-780-3411.