We really hate to see the summer come to an end, but we know it's inevitable. We've been watching the back to school ads popping up everywhere, and we're already reworking our schedules for getting the kids back in school and fitting in the various sports and clubs. But take heart, there's still time to schedule a great Labor Day in Big Bear.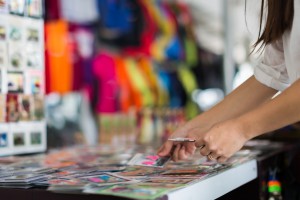 If you're planning to arrive on Friday for the long weekend, there's plenty of great events to kick off your stay. Art on the Corner in the Heart of Big Bear Village on the corner of Village Drive and Pine Knot Avenue. Fine art and craftsmanship will be featured in a variety of mediums. Enjoy a glass of beer or wine, listen to the music and browse the wonderful artwork. Proceeds to benefit the Bear Valley Guild for the Arts and the Open Sky Music Foundation. No charge to wander.
On Friday evening, we recommend Wyatt's Grill & Saloon Honky Tonk Fridays at the Big Bear Convention Center. The doors open at 4pm and the live band gets things rolling at 6pm. You'll enjoy some great music and dancing.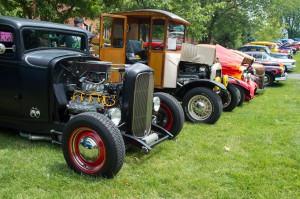 On Saturday, August 31st, we recommend a visit the 10th Annual "Cool Run in the Mountains" Car Show at the Big Bear Convention Center. All cars are welcome to register and participate, and you can expect to see a wide variety of restored classics, customs, and oddities as well. This is always a huge hit, and many of the owners hang around to answer questions and explain their restorations.
You can book your stay online or view all of our Big Bear cabins and luxury estates at this link.  Or give us a call at 310-780-3411, and we'll help you choose a great property for your holiday vacation or getaway.  And if you'd like to explore any of our other destinations, you can be assured that we're committed to providing top quality cabins, estates, and condos for your next vacation getaway.  Here are links to our other properties in Nuevo Vallarta and La Quinta.