We've been in this business so long, sometimes we lose sight of the main reasons people come to us instead staying at a hotel. We're aware there are many good hotels out there, and many offer great amenities. So what's the difference, and why choose a vacation rental instead of a hotel? There are quite a few good reasons, and here are our top ones.
Vacation Rentals Offer More Privacy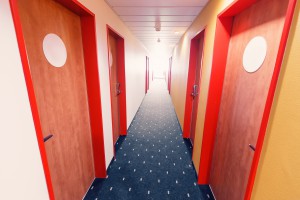 A common feature of every hotel is the fact that you're sharing the space with other people. And sometimes you're sharing the space with a lot of other people. Even the finest hotels have common hallways, and if you're unfortunate enough to get a room adjacent to the elevator or stairwell, you can count on a steady flow of traffic past your room at all hours. This is especially bad if you have the misfortune to choose your stay at the same time as a group like the Duluth Yodeler's Association. They're a fun group, but a bit less fun when they're yodeling in the hallway outside your room at 3am.
Vacation Rentals Offer More Convenience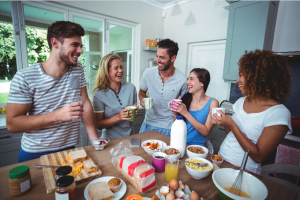 Sometimes a hotel is the best choice if you're staying in a downtown area, but with the right planning, you can often find a good vacation rental even in those locations. Mornings in most hotel rooms start with formulating a plan for breakfast that typically involves going to a local restaurant. And during busy times, it involves waiting for a table at that restaurant. With your vacation rental, you greet each morning with all the conveniences of home. A quick stop by the market on your way in, and you'll have a full kitchen stocked with all you need to make your own breakfast. While you're still in your pajamas, and without waiting for a table.
Vacation Rentals Offer Better Value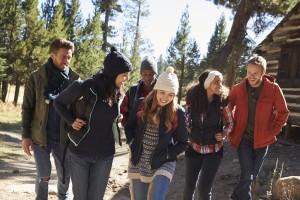 This is especially true when you plan a big family, work, or church event around your vacation rental. Finding rooms for a dozen people can be very expensive and involves lots of logistics to get everyone in the same place at the same time for meals, meetings, and activities. Many of our properties have room for a dozen guests or more, so even our most expensive properties suddenly become less expensive than a basic motel room when the cost is shared across a large group. And you'll have the added benefit of spending more time together, which is probably the main reason you planned your event anyway, right?
Big Bear is our most popular destination, and you can book your stay online or view all of our Big Bear cabins and luxury estates at this link.  Or give us a call at 310-780-3411, and we'll help you choose a great property for your getaway.  And if you'd like to explore any of our other destinations, you can be assured that we're committed to providing top quality cabins, estates, and condos for your next vacation getaway.  Here are links to our other properties in Nuevo Vallarta and La Quinta.