Every once in a while we like to take a moment to recap some of the differences you'll enjoy with you book your next vacation or getaway and why a Five Star Vacation Rental is better than a hotel.
Hotels can be be fun, but they really can't compete with the value you'll get with a Five Star Vacation Rentals luxury cabin, estate, or condo. Here are just a handful of differences:
The finest hotels often bill themselves as offering all the comforts of home. We claim that specific advantage in a far more literally way. With us, you're actually getting an entire home, estate, cabin, or condo during your stay. That means you'll have your own kitchen, living room, bedrooms, personal hot tub, and everything else that comes with staying in an actual home. But the advantages go far beyond that as well.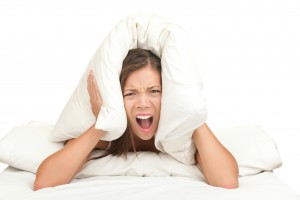 Even the finest hotels have walls you're sharing with neighbors. And don't even get us started on hotel hallways. Why is it everytime we travel and stay at a hotel, we end up on the floor filled with those in need of Loud Talkers Anonymous?  We understand that many people are out having fun during their hotel stays, and it's common to return to the hotel excited and chatting loudly about the day. We don't understand why they do it at 3am.  And though we never recall specifically requesting it, we alway seem to get the room immediately adjacent to the elevator, ice machine or vending machines. Once in a while we actually score the Trifecta and get a room adjacent to all three. We don't care what Millennials say. Sleep is NOT overrated.
But beyond the shared walls and hallways, hotels lack many of the conveniences that can make a big difference during your stay. "Where did we park the car?" is a question no Five Star guest ever asked. It's in the driveway, or the garage, not hidden among hundreds of other cars in the hotel parking lot. You'll remember this advantage when you forget your glasses in the car.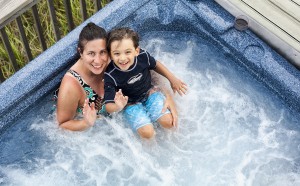 But the things that make a real difference are the luxury, the privacy, and the freedom you'll enjoy with a Five Star Vacation Rental. Want a glass of ice water and a snack in the middle of the night? Just pull on your slippers and pad your way over to the kitchen. And many of our cabins will have you enjoying your own personal fireplace, hot tub, and a deck with a great view. You just can't match it with any other option.
You can book your stay online or view all of our Big Bear cabins and luxury estates at this link.  Or give us a call at 310-780-3411, and we'll help you choose a great property for your spring vacation or getaway.  And if you'd like to explore any of our other destinations, you can be assured that we're committed to providing top quality cabins, estates, and condos for your next vacation getaway.  Here are links to our other properties in Nuevo Vallarta, Mammoth Mountain, Park City, Southern California Beaches, and La Quinta.