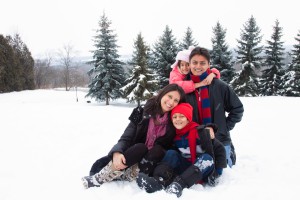 Chances are you're not giving much thought to the holidays yet. That's probably for the best. Fall is just around the corner, and the weather is still as warm as ever.
But this is a perfect time to give the family something fun to look forward to this winter. If you fast forward a few months, you'll be in the middle of holiday shopping, finals at school, and all the pressures that come with those things. The kids will get a break for winter, but the unfortunate truth is that these breaks are rarely much of a break at all. While your kids may enjoy some time off from school, you're likely to get stuck playing catch up. You can avoid this fate by planning a trip and deliberately scheduling time for family relaxation. What better time to do so than this winter?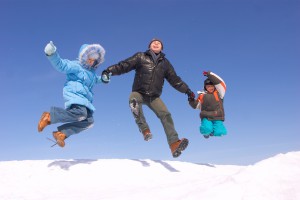 Most of southern California won't get snow and cold weather, but you can travel  to a nearby locale like Big Bear to enter the winter wonderland vacation dreams are made of. This season, you'll find traditional activities like skiing and snowboarding, but you'll also find totally unique features such as snowshoe expedition and winter zipline trips.
If theater and events spark your interest, you'll be pleased to learn that the Big Bear Valley Community Arts Theater Society has a schedule of family-friendly productions they will put on throughout the season. They will be presenting A Christmas Carol in November. Located at 1117 W Big Bear Blvd., Big Bear City, CA 92314, you can call 909-585-4757 for more information on tickets and dates.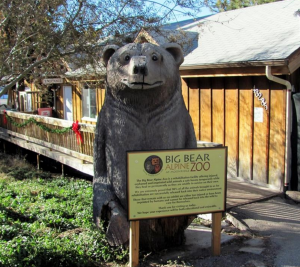 The Big Bear Alpine Zoo will be getting in on the holiday fun, too, by hosting the Santa Claws event. The whole family can see the exhibit on December 6th, 13th or 20th and get a glimpse of all the other animals in the zoo, too. It is located at 43285 Goldmine Drive, Big Bear Lake, CA 92315, and you can call 909-584-1299 for more information.
Why plan a vacation in the middle of the holiday season, though? You're probably making arrangements for plenty of family time in the coming months, but as you know, planing can often dominate your time and leave less of it for your loved ones. If you feel yourself getting pulled into the tornado of holiday hustle and bustle, that's a sign it's the perfect time to get away and focus on what really matters.
Big Bear isn't the only spot to spend your winter break.  You can also have some fun in  Nuevo Vallarta, Mammoth Mountain, Park City, Southern California Beaches, and La Quinta. No matter what city you are visiting, staying in a Five Star Vacation Rental property will ensure that you experience the absolute best in luxury accommodations. We would be glad to help you plan your vacation to Big Bear or elsewhere, so if you would like more information, you can reach out to us by calling 310-780-3411.