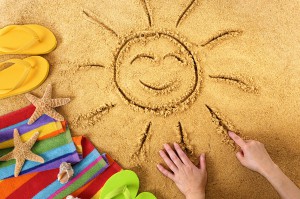 We all know how quickly time flies when you're having fun. If you have kids, you know that it doesn't fly when you're waiting to have fun. Summer vacation might be the single most important part of a kid's life, and that puts a lot of pressure on a parent to deliver, lest it turn into a bummer of a summer. Maybe this year you should accept the challenge and endeavor to make it the best summer ever. You have the power to do it, and if you play your cards right, you can make memories that last a lifetime.
Once you've decided to accept the mission, where do you start? Planning a vacation isn't easy, especially when you're under pressure to make it the best summer vacation of all time. As with most things, however, you can lessen the burden if you start planning in advance. Creating an agenda and working on it gradually will help you reduce stress, save money, and, ultimately, pull off your plan. You might want to start planning a few months before summer break, so that you can have arrangements in place before you break the news to the kiddos.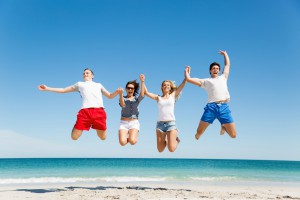 The first item on your agenda will likely be deciding where you'd like to go. This might seem like an easy one, but hey, there are a lot of enticing places and choosing can be difficult! If you're planning a fun time for the whole family, finding a place where everybody can enjoy themselves is key. Five Star Vacation Rentals offers a group of luxury rentals throughout Southern California and Mexico, so any place you can book a Five Star accommodation is a great place to go.
It can be tough to choose. Big Bear and Nuevo Vallarta are two of our top destinations. Big Bear offers outdoor activities and natural beauty that parents and kids will both appreciate. Snow covers the area throughout the colder seasons, but in summer the weather is warmer. Puerto Vallarta, on the other hand, is an exotic destination that features beautiful beaches and fantastic entertainment. In the summer, the warm white sand and cool ocean invite visitors to flock and enjoy the scenery.
Choosing where to vacation isn't easy, but choosing Five Star Vacation Rental is. Big Bear is our most popular destination, but you can also enjoy some quality time in our other great luxury vacation rentals:  Nuevo Vallarta, Mammoth Mountain, Park City, Southern California Beaches, and La Quinta. With Five Star Vacation Rentals, you can be assured that your vacation time will be a time of true relaxation and enjoyment for your family.  We recognize that most families today get precious little vacation time, and we work hard to help make sure your time away will be memorable and meaningful. Our staff is ready to answer your questions and help you put together a great vacation.  Give us a call 310-780-3411.