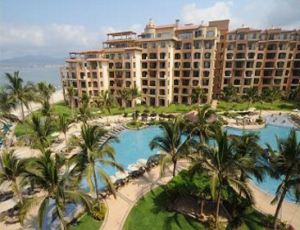 Where do you go when you want an exotic beach getaway that's close to home…but not too close? It isn't a trick question, and yes, such a place exists. The cool sandy beaches of Mexico's Nuevo Vallarta may be exactly what you're looking for. With flight times out of LAX averaging three hours, it's clear why this locale is such a popular pick for luxurious yet accessible vacations. The beach boasts warm, white sand contrasted by clear blue water and the lush greenery that covers the ground.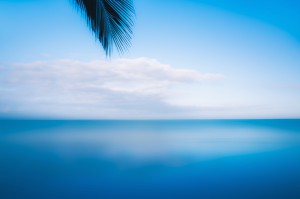 And as if the beach wasn't enough to get you packing, the area's other amenities certainly will. There are several luxury shopping malls that offer the finest in retail, and most of the stores accept American dollars. The dining scene, too, is unparalleled. Exotic gourmet cuisine is the norm in Nuevo Vallarta, so much so that some people have been known to visit just for the food. Few other locales can rival the quality of food, dining, and entertainment found here…and don't forget the beach!
Once you've taken in all of these offerings, you can visit the many luxury condominiums, pools, spas, and golf courses that are nearby, too. At every turn, Nuevo Vallarta offers the finest entertainment to visitors. Perhaps the most luxurious of all its features, however, is the Villa la Estancia property. This development, in the most exclusive area of Nuevo Vallarta, houses luxury housing, penthouses, and vacation rentals. The stunning views and picturesque exterior make this the most coveted accommodation in the city, and Five Star Vacation Rental offers select rentals in the complex.
Whether you need a quick getaway or a major vacation, Nuevo Vallarta is a wonderful place to land. Its proximity to Los Angeles paired with its level of luxury make it an unbeatable choice for visitors. Investing in a vacation rental during your stay can make your experience even better, and Five Star Vacation Rental is proud to offer the most exquisite rentals in the area. If you are ready for a fabulous Mexican adventure, do it in style, and book one of our Villa la Estancia offerings.
Villa la Estancia is the standard for luxury in Nuevo Vallarta, and Five Star Vacation Rental offers only the top quality accommodations. is our top Spring Break destination, but if you're looking for a more exotic vacation, we also maintain rentals in Big Bear,  Mammoth Mountain, Park City, Southern California Beaches, and La Quinta. No matter what city you are visiting, staying in a Five Star Vacation Rental property will ensure that you experience the absolute best in luxury accommodations. We would be glad to help you plan your vacation to Big Bear or elsewhere, so if you would like more information, you can reach out to us by calling 310-780-3411.