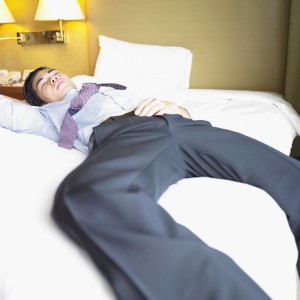 Different people have different standards when traveling. Some people will prioritize finding the most affordable accommodations, while others will demand the most exquisite luxury. What if the most luxurious accommodations were also the best value? Well, folks, it isn't too good to be true. Allow us to present the following reasons why choosing a vacation rental might, in fact, be a better bang for your buck. Not to mention, a better experience and a better place to make memories.
The differences between a hotel room and a vacation rental are plentiful. While a hotel may place you in a cramped room within close proximity to loud neighbors, a vacation rental gives you all of the space and privacy you could ever crave. You need not worry about crying babies or any other late-night sounds drifting over from adjacent rooms. Instead, you can relax and rest freely in a space that's entirely yours.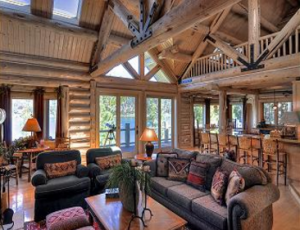 Unless, of course, you decide to share it! A vacation rental is the ideal way to share a vacation with your family or with other travelers. Unlike other accommodations, a rental gives you the ability to welcome guests as you please. Parking is also no longer an issue. While a hotel might charge you to park, the area surrounding your rental is also free game for your use, so you and any guests joining you can park without worry. Eliminating the potential charge of parking can result in substantial savings.
You can also save by utilizing the gourmet kitchen in your vacation rental and cooking meals instead of eating out. While sampling local food is, of course, part of your trip, you can make memories cooking with professional-grade amenities. This can save you the cost of several meals and make your vacation even more special. If the goal of your trip is to relax and escape, you deserve a space in which you can do so. A vacation rental from Five Star Vacation Rental offers features and luxury that beat what any hotel might offer as well as an experience that is truly invaluable.
While Big Bear is our most popular destination, you can also enjoy some quality time in our other great luxury vacation rentals:  Nuevo Vallarta, Mammoth Mountain, Park City, Southern California Beaches, and La Quinta. With Five Star Vacation Rentals, you can be assured that your vacation time will be a time of true relaxation and enjoyment for your family.  We recognize that most families today get precious little vacation time, and we work hard to help make sure your time away will be memorable and meaningful. Our staff is ready to answer your questions and help you put together a great vacation.  Give us a call 310-780-3411.