We hope you all had a great July 4th. We sure did. We ate so much we're thinking of heading to New York next year to compete in Nathan's Hot Dog Eating Contest.  The fireworks were amazing, and our dogs have finally started to calm down. We know many people are making a long weekend out of this, and we're going to mix a bit of work and fun in as well.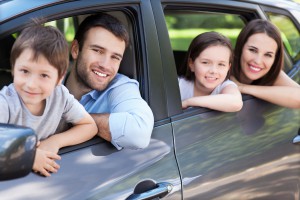 Though we hardly call this work, we would like to work with you and your family to help you put together a great vacation this summer. And we're not judging, but we want to gently remind you of all those past summers when you were determined not to let time slip away. But you did. This summer we've made it easier than ever before.
If you haven't been to our website lately, you'll notice our online booking feature is pretty streamlined. You can search for properties based upon where you want to stay, how many are in your party, the number of bedrooms you'd like and the dates you're looking for. And we pride ourselves on having some of the best photography around, so you can get a great idea of what you'll be looking at when you arrive.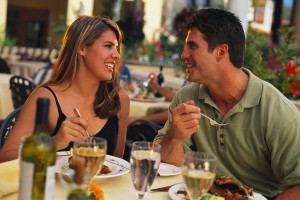 There are lots of great reasons to choose a Five Star Vacation Rental over a traditional hotel vacation. Privacy and convenience are two of the big ones. In a hotel, you have lots of common areas shared with strangers, and that can range from inconvenient to "who the heck is yelling in the hallway at 2am???" Each of our properties also has a full kitchen, so you're in control of how, when, and what you eat. You'll probably want to enjoy some of the great dining experiences that can be found in restaurants at each of our destinations, but you can stock up to keep snacks, drinks, or full meals prepared right in your vacation rental as well. You decide how you want to spend your vacation. And many people prefer to skip the lines and expense at the restaurant for something fun they can prepare together right in their own kitchen.
And of course you will have the luxury experience you can find with a Five Star Vacation Rental. We have some of the most amazing properties, and whether you want to experience a sandy ocean-front beach in Nuevo Vallarta, a golf vacation in La Quinta, or a mountain getaway to Big Bear, we've got options to meet pretty much any group.
You can book your stay online or view all of our Big Bear cabins and luxury estates at this link.  Or give us a call at 310-780-3411, and we'll help you choose a great property for your summer vacation or getaway.  And if you'd like to explore any of our other destinations, you can be assured that we're committed to providing top quality cabins, estates, and condos for your next vacation getaway.  Here are links to our other properties in Nuevo Vallarta and La Quinta.