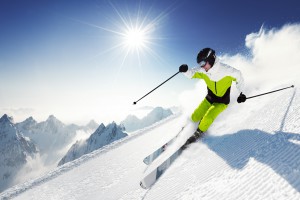 If you're in search of a winter wonderland for a holiday retreat, you'll soon realize that southern California doesn't offer as many options as other parts of the country might. The options that are available, however, are of no lesser quality than their midwestern competitors. A few hours outside of Los Angeles, there are snowy landscapes and powdery ski slopes for all. Mammoth Mountain skiing is among the best.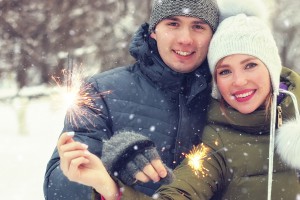 One of the best spots to find these features is in the welcoming Mammoth Mountain. Though mammoth sightings are not guaranteed, an array of winter activities is. One of the highlights of the area is the majestic ski slopes, which tourists and athletes alike travel to enjoy.
The slopes along the beautiful Sierra Nevada mountains are renowned for their accessibility for practice and competition. Even if you are looking for a more casual ski, you can take advantage of its many terrain parks and two gondolas. The whole family will have a great time trekking up and down the snowy mountain.
If Mammoth Mountain skiing isn't your scene, there will be special events held throughout the season. The annual Night of Lights happens on December 17 and offers a vibrant precursor to Christmas celebrations. Held at 1000 Canyon Blvd., Mammoth Lakes, CA 93546, the fireworks show is sure to leave a lasting impression. You can learn more about this and other events by calling 800-626-6684
At the end of the day, nothing is better than relaxing and taking in the scenery, and nowhere is easier to do this than in luxury accommodations. Five Star Vacation Rental offers the finest lodgings in Mammoth Mountain, including features like a gourmet kitchen, dining room, luxury linens, and on-site shopping. We go above and beyond to make every stay special, and with the holidays on the horizon, there's no better time to plan a getaway for the whole family.
Mammoth Mountain is just one of many locales you can retreat and relax in a luxury vacation rental. We also have lodgings available in Nuevo Vallarta, Big Bear, Park City, Southern California Beaches, and La Quinta. No matter what city you are visiting, staying in a Five Star Vacation Rental property will ensure that you experience the absolute best in luxury accommodations. We would be glad to help you plan your vacation to Big Bear or elsewhere, so if you would like more information, you can reach out to us by calling 310-780-3411.