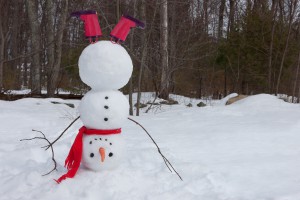 October is here, and our thoughts turn to whatever it is October reminds us of. Halloween? Fall Colors? Furnace repair? Well, it could be any or all of these.  But for our early birds, October usually represents the start of the holiday season. There's one in every family. Halloween arrives, and they're the ones who pretty much have finished all their holiday plans, including much of their shopping. We grumble under our breaths at their organization, and we secretly wish we were more like them.
Well, this year, you can join their ranks in a most important way. Make this holiday season one your extended family can truly enjoy by planning a big family getaway to Big Bear. We have a great selection of properties designed to comfortably accommodate large groups, and several of our cabins are located adjacent to one another for groups up to 26.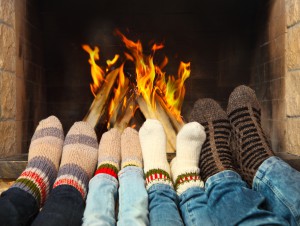 Can you imagine waking up to Christmas in Big Bear with your extended family all assembling in front of a crackling fire to enjoy the day? Forget the hassle of fold-away beds and sleeping bags covering the living room floor. This year you can all sleep comfortably in a bed with the luxury of a Five Star Vacation Rental. Many of our cabins have gourmet kitchens, so you can cook and bake to your heart's content for a magical holiday feast. It's something they'll all remember. And if you start this early, you can make travel arrangements so that even the most far flung family members can join the celebration.
Thanksgiving in Big Bear is always a great choice, and if you plan your getaway for Christmas in Big Bear, the skiers in the family may get a special treat as there is frequently good snow available then to enjoy some fun on the slopes. Maybe this will be the year you introduce the kids to the fun of building their first snowman as well.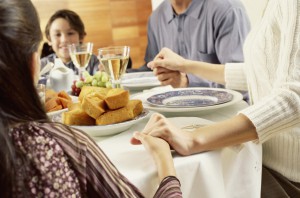 But the backdrop of your stay will be your Five Star Vacation Rental. This will serve as the place for your carefree and enjoyable family time. You'll notice the luxury and appreciate the comfort, but mostly we hope you'll just get some great times with friends and family to create memories you'll long cherish.
The holidays are always a busy time for us, and we're already starting to book some of our Big Bear cabins for Thanksgiving and Christmas.  You can view all of our Big Bear cabins and book online at this link.
You can also have a great family holiday in  Nuevo Vallarta, Mammoth Mountain, Park City, Southern California Beaches, and La Quinta. No matter what city you are visiting, staying in a Five Star Vacation Rental property will ensure that you experience the absolute best in luxury accommodations. We would be glad to help you plan your holiday in Big Bear or elsewhere, so if you would like more information, you can reach out to us by calling 310-780-3411.