Big Bear is our most popular destination and there are probably about a hundred good reasons why you should plan your next getaway there. But we're going to point out just three reasons to plan a Big Bear getaway.
Big Bear Has Great Skiing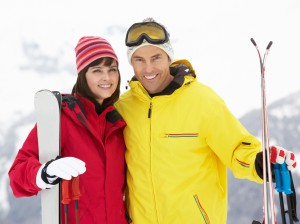 Two of southern California's most popular ski destinations are Bear Mountain and Snow Summit. This season is likely to be a busy one with lots of skiers looking to hit the slopes early and often. Lift tickets will be limited and likely harder to get as the season comes into full swing. Since 1952 families have headed to Big Bear to enjoy the thrill of downhill runs. Lift tickets get you access to both locations, and there are slopes suitable for all skill levels. New skiers can take advantage of the ski lessons offered, and there are ski rentals for newcomers to hit the slopes for the thrill of their first runs.
Big Bear Has Great Scenery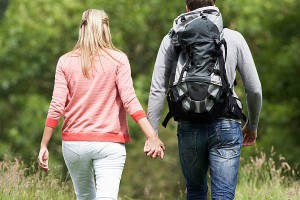 Big Bear has dozens of miles of hiking trails, and Big Bear Lake is a year-round destination. Fishing and boating are a great way to leave behind the daily grind down the mountain and totally immerse yourself in the mountain's ecosystem. With Five Star Vacation Rentals, you'll enjoy this pristine surrounding in some of the finest luxury to be found anywhere in Southern California. You'll delight in leaving behind the city traffic and crowds is enough to jump start your enjoyment. Start your morning with a steaming cup of coffee looking out over treetops, Big Bear Lake, and the mountains beyond to get a real sense for how relaxing this can be.
Five Star Vacation Rentals Offers Luxury Relaxation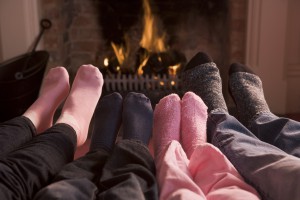 Leave behind the usual search for a hotel along with the accompanying shared spaces and loud neighbors. Never again be awakened at 3 AM by a loud conversation in the hallway outside your room. Trade out the early morning hunt as you go searching for a restaurant with a relaxing stroll down your private hallway to your private kitchen to enjoy breakfast surrounded only by the people you choose, not a bunch of strangers. Get a fire going in the fireplace and relax with some warm coffee or cocoa as you discuss the plans for the day or just have relaxing there by the fireplace be your plans for the day.
We're here to help you create this kind of getaway for your family a luxury Big Bear vacation rental. You can look at all our Big Bear options at this link.  Or give us a call at 310-780-3411, and we'll help you choose a great property for your perfect getaway.  And if you'd like to explore any of our other destinations, you can be assured that we're committed to providing top quality cabins, estates, and condos for your next vacation getaway.  We have offices in Newport Beach and Big Bear. Here are links to our properties in Nuevo Vallarta, La Quinta and Miami, Florida.