It's been a long few months, and we're seeing a near stampede of families eager to get out and enjoy some time away while still taking measures to keep safe. And with many families looking at a future that has the kids spending time on Zoom classes, lots of families need a some new options. With a Five Star Vacation Rental in Big Bear you can both get outdoors and keep the kids attending their online classes. And it's hard to imagine a better option than having a quiet morning while the kids complete their schoolwork followed by an afternoon of family hikes, fishing on the lake, relaxing barbecues, and a night of stargazing under the crisp Big Bear sky.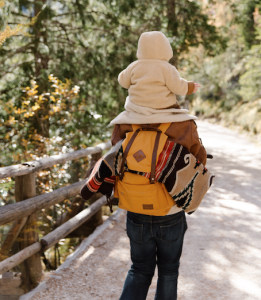 One of the great things about hiking in Big Bear is most of us already have all the gear we need. Most trails are well maintained and there's no need to invest in expensive hiking boots. Of course, it's a bit more fun to immerse yourselves in the experience with some great footwear, but it's usually not needed. And the surroundings are spectacular. Wildlife abounds, and it's not uncommon to spot bald eagles. Though the namesake bears are usually a bit more elusive, the trails will sometimes be shared with fox, deer, racoons and coyotes. Combine this with the crisp mountain air along with the rustling of the wind through the trees, and you can start to see how relaxing this will be.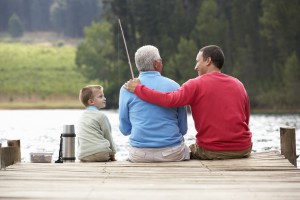 The summer months offer opportunities for the anglers and golfers in the family as well. Rent a boat or try your luck from the lakeshore. Rainbow trout and largemouth bass are the most common catches, and there's nothing that beats a dinner cooked up with your own fresh catch of the day. Just add a bit of butter and garlic can be all that's needed to create a memorable dinner for the family.  Bear Mountain Ski Resort is transformed into a 9-hole golf course that's perfect for all skill levels. And there's nothing quite like the beauty of playing through the backdrop of the majestic backdrop of Big Bear. 
Your next getaway can start by viewing all of our Big Bear vacation rental cabins and luxury estates at this link.  Or give us a call at 310-780-3411, and we'll help you choose a great property for your perfect holiday getaway.  And if you'd like to explore any of our other destinations, you can be assured that we're committed to providing top quality cabins, estates, and condos for your next vacation getaway.  We have offices in Newport Beach and Big Bear. Here are links to our properties in Nuevo Vallarta and La Quinta.