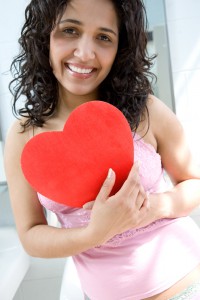 We're less than a month out from Valentine's day, and this is a great time to make your plans. Why not make this year special by planning a getaway to a Five Star Vacation Rental cabin or estate? It can make a huge difference, and will likely be a getaway you'll long remember.
There's nothing wrong with tradition, and most of us are reliable when it comes to making sure our loved ones get a nice card, a romantic dinner and maybe some candy and flowers. But you can make it so much more. How about planning a getaway that includes waking up to a panoramic forest view with Big Bear Lake in the background? With our Big Bear cabins you can start the day with a fresh breakfast prepared in your cabin's gourmet kitchen. Relax a while, and then take a stroll on one of Big Bear's scenic hiking trails. Later you can visit The Village and enjoy browsing the dozens of unique shops with memorable items and gifts crated by local artists. Spend romantic evenings relaxing in front of the fireplace. Choose one of our cabins with a hot tub, and you can enjoy the brisk evening nights while relaxing alone together.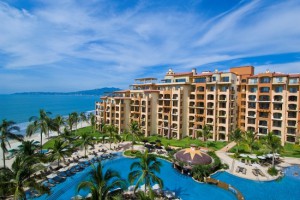 Or choose one of our beachside Nuevo Vallarta condos in Mexico for a truly exotic getaway. Take a quick cab ride into Puerto Vallarta and you'll soon be shopping for great local souvenirs or enjoying some great seafood at a little cafe. As the sun gets lower in the sky, you can enjoy watching the sunset over the ocean from the balcony of your suite. Plan a fun evening out and head to one of the local destinations for some live music and dancing. Cap the evening off with a brief stroll down the beach as you listen to the waves crashing nearby. This is romance taken to a new level.
We still have plenty of openings for Valentine's week, and we'll be happy to help you book your stay. Just give us a call at 310-780-3411.
View all of our Big Bear cabins and luxury estates at this link.  Or give us a call at 310-780-3411, and we'll help you choose a great property for your perfect holiday getaway.  And if you'd like to explore any of our other destinations, you can be assured that we're committed to providing top quality cabins, estates, and condos for your next vacation getaway.  Here are links to our other properties in Nuevo Vallarta, Mammoth Mountain, Park City, Southern California Beaches, and La Quinta.