Big Bear is always a fun destination. The natural beauty here is a major attraction for many city dwellers. Big Bear is most often what comes to mind when people talk about the advantages of Southern California living. The cities can be a hot mess of traffic jams, long waits at the store, long hours at work, and a general feeling of too much to do and too little time to do it. But within a couple hours of most Southern California areas, you can arrive in Big Bear with the crystal waters of the lake, the cool breezes through the trees, and a much more relaxing pace. It's a perfect retreat from your everyday pressures, and coming up in February, there are a number of things to enhance your stay with us here.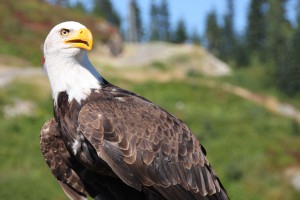 On February 10th bird lovers will have a unique opportunity to help count one of Big Bear's most celebrated winter guests, the bald eagle. The Big Bear Discovery Center teams up with the US Forest Service to conduct the Bald Eagle count each year. Volunteers should dress warmly and provide their own binoculars. Meet at the Big Bear Discovery Center at 8am for training, and the count goes from 9am to 10am. If you miss this count, the final count day will be on March 10th. Visit the Discovery Center website for more details.
The Cave is considered by many to be Big Bear's premier live music venue, and February does not disappoint. If you love tribute bands, you're going to have some great choices. On February 2nd enjoy the Kiss tribute band, Kissed Alive. Paint your face, and pull on your platform shoes for a night that's sure to rock your world. On February 3rd, you'll be treated with Motley 2, the Motley Crue tribute band. And on February 17th, put on your rose colored glasses and join Kenny Metcalf as he presents Elton John for your enjoyment. Other performers during February include Fishbone on the 10th, Fatal 80's with Gretchen Bonaduce on the 16th, and Dokken on the 24th. Visit The Cave's website for ticket and schedule information.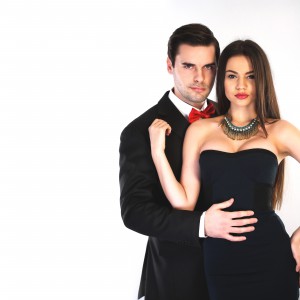 Make your Valentine's Day stay in Big Bear even more romantic with a night out  at the 5th annual Sweetheart Ball. The Big Bear Lake Rotary Club Foundation hosts this fun annual event with proceeds going to charity. This year's theme is "Give Where You Live." Be sure to reserve in advance. Call Dawn Hartmeister at (800) 926-0409 or dawnehartmeister@gmail.com. The Sweetheart Ball will be held at the The Lodge Ballroom on Wednesday evening, February 14th, starting with cocktails at 5PM and Dinner at 6PM.
View all of our Big Bear cabins and luxury estates at this link.  Or give us a call at 310-780-3411, and we'll help you choose a great property for your perfect holiday getaway.  And if you'd like to explore any of our other destinations, you can be assured that we're committed to providing top quality cabins, estates, and condos for your next vacation getaway.  Here are links to our other properties in Nuevo Vallarta, Mammoth Mountain, Park City, Southern California Beaches, and La Quinta.