The weather in Southern California has been amazingly bleak for quite a while now. Record-setting rainfall, floods and gloom are settling in and threatening to be the new normal. Some of us are telling our friends and neighbors things like, "If I wanted a waterlogged life, I would have moved to Seattle."  While we're enjoying the extra snow these storms are bringing our mountain destinations, some families are missing the simple joys of Southern California life like a visit to the beach and sunny walk in the sand. Well, we've got great news for you.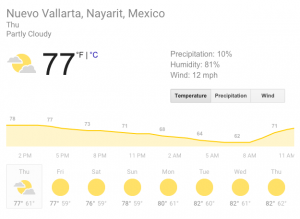 South of the border at our Villa la Estancia getaway we're enjoying summer-like conditions. It may rain occasionally, but mostly you're looking at highs in the 70's and 80's, sunny or partly cloudy skies, and great beach conditions. It's a perfect time to plan a quick getaway. And with Spring Break right around the corner, you can grab the entire family for a quick week on the sand.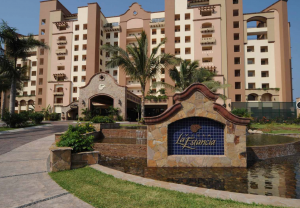 Our resort condos in Villa la Estancia are the stuff dreams and relaxation are made of. You'll be just footsteps away from the beach with all the amenities you'd expect to find in a luxury resort. The two on-site restaurants are amazing with menus that include fresh seafood and Kobe beef options. The huge onsite spa is another great way to be pampered in the process.  Relax with drinks at the swim-up bar as you enjoy the pool. Lay in the sand and soak up the sun as you listen to the waves splashing on the beach just a few feet away. And remember your friends back stuck in the traffic and gloomy weather back in Southern California.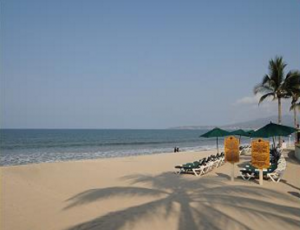 You have a good choice of flights out of Southern California with direct service into Puerto Vallarta. A quick cab ride from the airport, and you'll soon be kicking off your shoes and enjoying the view from your room or the sand between your toes.
Each of our condos has a fully equipped kitchen, so you can enjoy anything from reheating your great leftovers from the restaurant downstairs to cooking up the fish you caught while out on an excursion earlier. There's great golfing nearby as well, so be sure to pack your clubs.
You can view all of our Nuevo Vallarta condos and book online at this link. You can also have a great family holiday in  Big Bear, Mammoth Mountain, Park City, Southern California Beaches, and La Quinta. No matter what city you are visiting, staying in a Five Star Vacation Rental property will ensure that you experience the absolute best in luxury accommodations. We would be glad to help you plan your holiday in Big Bear or elsewhere, so if you would like more information, you can reach out to us by calling 310-780-3411.