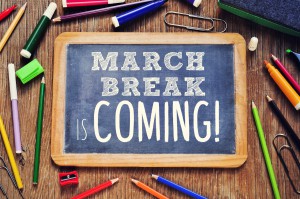 Nothing inspires enthusiasm in a kid's heart quite like the promise of a break from school. Spring break is second only to summer in its ability to give a student the courage and perseverance needed to carry through weeks and weeks of school work. Spring break is coming up, in fact, and you've likely been fielding questions from kids about what activities are planned. Your kids don't have to be the only ones getting a break, though. You can plan a getaway for the entire family that will refresh, rejuvenate, and reunite you all. A luxury cabin in Big Bear is the destination for all the Spring Break fun a family can handle.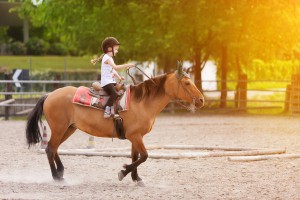 As we've mentioned, March is a perfect time of year to visit Big Bear for many reasons. Though the landscapes in the town are always beautiful, there's an ethereal charm that comes as seasons transition, and it's an optimal time to embark on activities like a nature walk. You can wander through the mountainous forests to watch birds and squirrels. If you're lucky, you might catch a glimpse of some larger wildlife, or spy on the deer that often frolic among the trees. Sights like this are a welcome break from the monotony of school, but they can still provide valuable learning opportunities.
If kids want to get even more up-close-and-personal with animals, horseback riding in Big Bear is the perfect chance to do so. Baldwin Lake Stables is just one provider that offers pony rides, horseback riding in nature, and a small petting zoo. Nothing beats spending Spring Break riding horses and relaxing in the comfort of a luxurious cabin in Big Bear.
Five Star Vacation Rental offers cabins with stunning views, gourmet kitchens, and unparalleled luxury. Spring Break only comes once a year, and when it does, you should make the most of the chance to plan a getaway. Our rentals truly make the difference between a good vacation and a great one. If you're ready to have the Big Bear adventure of a lifetime, spend it in the comfort of a premium vacation rental.
Big Bear is our top Spring Break destination, but if you're looking for a more exotic vacation, we also maintain rentals in  Nuevo Vallarta, Mammoth Mountain, Park City, Southern California Beaches, and La Quinta. No matter what city you are visiting, staying in a Five Star Vacation Rental property will ensure that you experience the absolute best in luxury accommodations. We would be glad to help you plan your vacation to Big Bear or elsewhere, so if you would like more information, you can reach out to us by calling 310-780-3411.