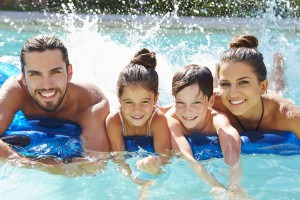 Most families like to plan a big summer vacation. The kids are out of school, and you've likely already had some conversations about it. But maybe your schedules are still too packed for a vacation lasting a full week or longer. If that's the case, you can take advantage of our lower weekday rates and plan a quick midweek summer getaway.
Our busiest rental times are usually on the weekends, and many of our properties are priced accordingly. A midweek getaway can offer a greater value for your vacation dollars with the added benefit of lighter crowds at some of the more popular activities Big Bear has to offer. July is an especially busy month with lots of opportunities to enjoy dancing, dining, cycling and singing.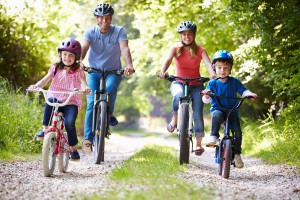 For your dancing fun, head over to Wyatt's at The Big Bear Convention Center every Wednesday for free line dancing lessons and some foot stompin good fun. A plethora of dining options await you in The Village. Pick any one of the fine restaurants there as you stroll among the shop filled with unique gifts and amazing crafts. You'll enjoy the smaller crowds during your midweek visit. The cyclists can keep active all month long by joining with the Big Bear Cycling Association for one of their many scheduled rides during July. Check out their website for times and places. And lastly, our favorite venue for top notch bands we just love to sing along with is The Cave. They've got a great lineup scheduled for July including a special appearance by Ted Nugent. Visit their website for info on upcoming bands.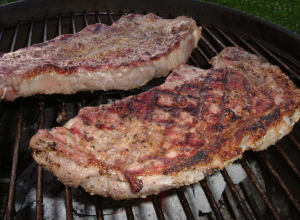 And if you're in the mood for a midweek stay with a real bang, you'll want to grab one of our last remaining luxury vacation rentals for the 4th of July. In last week's blog, we took a look at the July 4th holiday. It's a perfect time to visit Big Bear for Southern California's largest fireworks display. Choose one of our properties with a barbecue, and you're all set for a perfect getaway.
You can book your stay online or view all of our Big Bear cabins and luxury estates at this link.  Or give us a call at 310-780-3411, and we'll help you choose a great property for your spring vacation or getaway.  And if you'd like to explore any of our other destinations, you can be assured that we're committed to providing top quality cabins, estates, and condos for your next vacation getaway.  Here are links to our other properties in Nuevo Vallarta, Mammoth Mountain, Park City, Southern California Beaches, and La Quinta.