In last week's blog we detailed all the great fun you can have during your July 4th stay in Big Bear, and this week we're going to show you have you can have even more July fun in Big Bear. It's one of the most popular events of the year, and if we still have any cabins available, you'll be glad you came for it. In this week's blog we're going to look at some of the other fun things you can do during your July visit.
Find some unique creations from local artists at Art on the Corner in the Village from July 4th through 7th on the corner of Village Drive and Pine Knot Avenue. Fine Art, craftsmanship, and a variety of different mediums will be found. Enjoy a glass of beer or wine, and enjoy the music as you browse the artwork. Proceeds to benefit the Bear Valley Guild for the Arts and the Open Sky Music Foundation.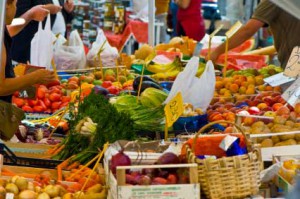 If you're staying with us on a Tuesday, and you'd like to try your hand at some culinary creations using locally grown ingredients, you're going to want to head over to the Big Bear Valley Farmer's Market at the Big Bear Convention Center. The Market is open 8:30 a.m. to 1:00 p.m. every Tuesday morning, and it's a great way to start your day with some fresh fruits and other local items.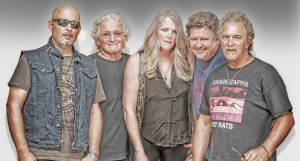 Rock and roll and comedy fans are definitely going to want to check out The Cave's lineup during July as well. Our favorite is The Jefferson Starship appearing on the evening of July 19th. This iconic band features some of the original members and will recreate the sound known to at least a couple of generations. You're in for a great laugh with Pauly Shore of "Totally Pauly" fame will be appearing on July 20th, and the month closes out on July 27th with the inimitable style of Ted Nugent as he brings his unique brand of rock and roll that will just about blow the roof off.
There's still so much more than we can fit in here. Your time in a Five Star Vacation Rental will leave you feeling relaxed and with your batteries recharged. You can book your stay online or view all of our Big Bear cabins and luxury estates at this link.  Or give us a call at 310-780-3411, and we'll help you choose a great property for your summer vacation or getaway.  And if you'd like to explore any of our other destinations, you can be assured that we're committed to providing top quality cabins, estates, and condos for your next vacation getaway.  Here are links to our other properties in Nuevo Vallarta and La Quinta.