Most of us are darn near gleeful at the thought of leaving 2020 behind. It's been a year of challenges and we're filled with hope for better things in the year ahead. And one of the ways many of us greet the new year is with resolutions. Here are a few of ours:
Cherish the People In Our Lives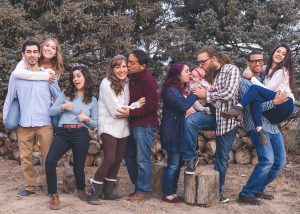 When we distill everything down to what's most important in our lives, we can never get very far away from those we love the most. And our circle of important people often includes our friends, family, coworkers and sometimes just special people we meet along the way. We're hoping the new year will provide us more chances to express our affection for these people and keep in touch with them more regularly. We hope you'll find those opportunities for the people in your life as well.
Really Enjoy Life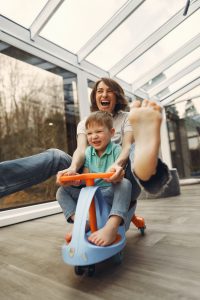 As we surround ourselves with increasing amounts of technology, we can also get wrapped up in a world that can rob us of some of life's more refreshing and truly genuine moments. We're resolving in this new year to actually find some roses along the way and then stop to smell them. And we're going to pet kittens to hear them purr, find something fun to surprise someone we love with, listen to the wind, the birds, and the ocean. And we'll make it a point to do silly things once in a while, because it makes our kids laugh.
Enjoy Relaxing Time Away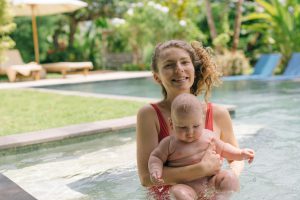 It's our business, but it's also our pleasure. Our motivation for getting into this business is the motivation that keeps us visiting our own properties. We love getting away, feeling pampered, and enjoying the amazing surroundings found at our properties. When we're in La Quinta, we love an early morning game of golf, followed by an afternoon lounging by pool adjacent to the fairway. Our days in Big Bear often start with a cup of coffee overlooking the forest view followed by an afternoon stroll through the forest and a relaxing evening by the fireplace with wine for the adults and hot chocolate for the kids.
However you and your family decide to celebrate the New Year, Five Star Vacation Rentals will always be ready to provide the quality luxury accommodations in some of the most sought after destinations. View all of our La Quinta properties at this link or browse our choices in Big Bear.  You can book online or give us a call at 310-780-3411, and we'll help you choose a great property for your next vacation or getaway.  And if you'd like to explore any of our other destinations, you can be assured that we're committed to providing top quality cabins, estates, and condos for your next vacation getaway.  Here are links to our other properties in Nuevo Vallarta and Big Bear.