With the new year upon us, we've extended our online booking calendar out to all of 2020. This is a great opportunity to plan your next getaway early. Most of us only get a limited amount of time away each year, and it's important to take full advantage of it. With a little bit of early planning, you can make a truly memorable getaway this year.
Choose Big Bear for Scenery and Skiing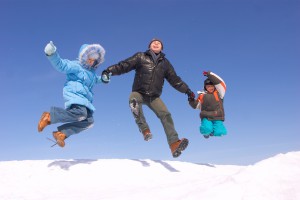 If your idea of relaxation involves lots of outdoorsy stuff like hiking, skiing, and enjoying nature, choose Big Bear for the scenery and skiing. Weather permitting, ski season usually stays open until early April. It's a busy time for us, and it's wise to book your stay as early as possible. We have lots of great options that will keep you just as happy off the slopes as you are on them. Few things are more relaxing that settling down in front of the fireplace at the end of a long day of skiing. Add in some time in the hot tub and a relaxing meal, and the moment is complete.
But Big Bear is also a great choice for the rest of the year. Spring is spectacular and opens more opportunities for outdoor activities like hiking and biking. The Big Bear Zoo is also a great destination for an afternoon learning about the diverse animals found in the Big Bear area. And each of your days spent exploring are capped off with a relaxing day in your Five Star Vacation Rental in Big Bear.
Choose La Quinta for Desert Beauty and Golfing
La Quinta is a great choice with lots of luxury properties available outside Palm Springs in Southern California. Choose La Quinta for desert beauty and golfing. Most of our La Quinta properties are located on the fairways of the world-class golf courses spread throughout the area. Most have their own private pools and spas as well. And La Quinta is has lots of great entertainment opportunities available from model rocketry, community picnics, to kite flying competitions.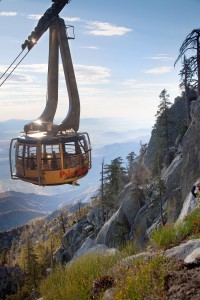 Nearby Palm Springs has great options for find dining, museums, and the tram takes you on a 2-1/2 mile cable journey through rugged canyons and mountainside to the pristine wilderness of the Mt. San Jacinto State Park at the top. It's a great way to spend the day, and you'll bring home lots of amazing memories.
You can make 2020 better than ever by planning your next getaway with us in a Big Bear or La Quinta vacation rental. Check out our Big Bear cabins and luxury estates at this link.  Or give us a call at 310-780-3411, and we'll help you choose a great property for your perfect holiday getaway.  And if you'd like to explore any of our other destinations, you can be assured that we're committed to providing top quality cabins, estates, and condos for your next vacation getaway.  We have offices in Newport Beach and Big Bear. Here are links to our properties in Nuevo Vallarta and La Quinta.