October is one of the best months to visit Big Bear. Oktoberfest is in full swing on the weekends, and there's plenty of fun for the family during the week as well.  Here's just a sample of the fun that awaits you: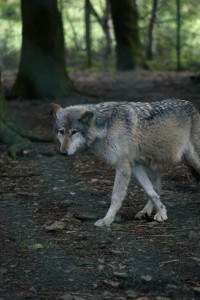 The Big Bear Alpine Zoo is celebrating Wolf Awareness Week October 9th through 16th. Wolves play a vital role in Big Bear's ecosystem, and this is your chance to learn more about them from the zookeepers. The week will culminate with special presentations at the zoo on October 15th with hourly presentations from noon until 3 PM. Among other interesting facts, visitors will learn about why the wolves howl, and you'll be invited to join along. It's sure to be a howling good time!
After you've spent a while howling at the moon with the big dogs, you can take part in the Zoo's Flashlight Safari every Friday and Saturday night through October. It's a great opportunity to see some of the nocturnal animals that are usually hidden away during usual zoo hours. Bring your own flashlight, dress warmly, and arrive promptly at 6:30 PM. Admission is $12 for adults, $9 for seniors (60+) and children from 3 to 10 years of age, and children under 3 years are free.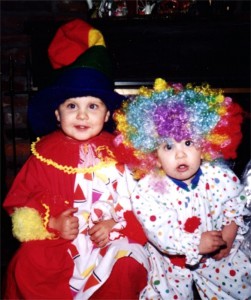 Halloween in Big Bear is a special treat each year, and one that you should try to experience with the family. Big Bear Village dedicates the night to offering treats to all ages of kids who stroll among the shops in costume. Whether you're a short one or a tall one, this is a time you can have some real run and collect some great treats in the process. Over 50 of the Village shops are participating, and you're guaranteed to finish the night with enough candy to keep every dentist from here to Barstow busy for months.
We'd be remiss if we didn't remind you that any activity you may choose to do in Big Bear will be greatly enhanced by staying in one of our luxury vacation rental cabins and estates. We choose properties for their comfort and unique style, and we're sure you'll enjoy your time under our roof as much as you enjoy your other Big Bear activities.
You can view all of our Big Bear cabins and book online at this link. You can also have a great family holiday in  Nuevo Vallarta, Mammoth Mountain, Park City, Southern California Beaches, and La Quinta. No matter what city you are visiting, staying in a Five Star Vacation Rental property will ensure that you experience the absolute best in luxury accommodations. We would be glad to help you plan your holiday in Big Bear or elsewhere, so if you would like more information, you can reach out to us by calling 310-780-3411.