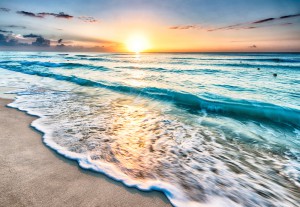 When you think of taking a vacation, maybe you think about a long road trip or plane ride. Vacations are supposed to get your mind off stress and unite your family with fun. A getaway doesn't necessarily require distance, though. You can escape and grab some quality bonding time locally on the California coast. Planning a staycation, in fact, is one of the easiest ways to gather friends and family together. We get it, you're busy–and so is everybody else in your circle. The allure of planning a group reunion can be dampened by the nightmare of coordinating schedules, agreeing on a destination, and organizing transportation. Why not make it easy? Get your loved ones under one roof to enjoy a weekend getaway at one of California's own beaches.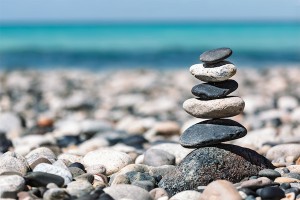 One of the most inviting locales along the coast is Corona Del Mar. At a little over an hour south of Los Angeles, it is just far away to provide a vacation experience without the hassle of arranging travel and extensive time off. The beach offers breathtaking scenery and stunning landscape, while your rental offers the retreat and luxury you crave. There's something here for everybody, too. It's the perfect spot for a reunion, and you won't need to worry about keeping everybody occupied. Between beach activities and time spent together, you can be sure a great time will be had by all. An escape for a weekend will help you return home rejuvenated and relaxed!
Staying local means everybody can join in the fun, too. Renting a luxury vacation home can provide the perfect site for fun and relaxation in the evenings while you enjoy the scenery of the beach during the day. You might catch some waves and play in the sun, but nobody would really blame you if you just enjoyed the comfort of your vacation rental. With posh amenities and the invitation of luxury, it may outshine even the sunniest of southern California days. Family and friends will love the chance to relax on a local getaway and retire to luxury.
A getaway doesn't have to be far away. Focus on enjoying time with loved ones, forget your stress and enjoy the comfort of luxurious lodgings.
The California Coast isn't the only place you can get a luxury rental. If you do decide to travel for your getaway, Five Star Vacation Rental offers lodgings in Big Bear and many other inviting destinations, including Nuevo Vallarta, Mammoth Mountain, Park City, Southern California Beaches, and La Quinta. With Five Star Vacation Rentals, you can be assured that your vacation time will be a time of true relaxation and enjoyment for your family.  We recognize that most families today get precious little vacation time, and we work hard to help make sure your time away will be memorable and meaningful. Our staff is ready to answer your questions and help you put together a great vacation.  Give us a call 310-780-3411.