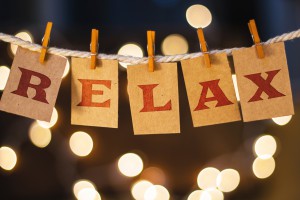 Many people avoid taking vacations because they dread the planning, coordination and hassle the entire thing entails. Maybe you're one of these people, and who can blame you? Vacations can end up being more of an obligation than an enjoyable getaway, but Five Star Vacation Rentals has set out to change that. A trip can be the stress-free respite it was intended to be. Perhaps the key to a true vacation is eliminating the pressure. Imagine if somebody gave you permission to escape, spend some time in a luxurious home-away-from-home, do whatever relaxes you, and remove all other obligations…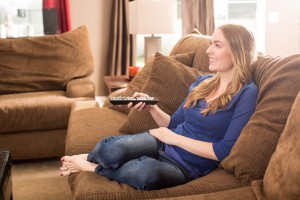 You can give yourself that permission. Instead of planning a vacation centered on an itinerary of activities and events, consider booking a do-nothing-vacation. Booking a luxury vacation home offers a vacation in and of itself. With amenities such as a spa, gourmet kitchen, and fireplace, there's no reason to leave your rental at all! Staying in and spending time simply relaxing might just be the best vacation you've ever had. Vacation, after all, is about escaping stress and obligations. If you don't believe us, consider the following ideas for your stay-in-getaway.
When's the last time you settled in to a good book? Reading is a pastime many people enjoy, but most don't get the opportunity to do it often. With all of life's time-consuming activities, simply relaxing with a book in hand is something you may not have done in quite a while. Booking a do-nothing vacation is the chance to catch up on reading. Maybe you love cooking, too, but don't get the chance to make gourmet meals as often as you'd like. Arrive at your rental with ingredients in tow, and you can spend a weekend creating ambrosia.
A Five Star Vacation Rental in Big Bear is the best destination for luxury vacation rentals. You may be perplexed at the idea of spending an entire vacation inside, but you won't be when you see our rentals. All of our properties offer the most exquisite luxury, including features such as gourmet kitchens and spas. You will have no problem at all relaxing in one of our beautiful vacation homes, and spending your entire vacation there might be the stress relief you've been looking for.
Big Bear is one of the best places to relax and take it easy. Five Star Vacation Rental also offers luxury accommodations in  Nuevo Vallarta, Mammoth Mountain, Park City, Southern California Beaches, and La Quinta. No matter what city you are visiting, staying in a Five Star Vacation Rental property will ensure that you experience the absolute best in luxury accommodations. We would be glad to help you plan your vacation to Big Bear or elsewhere, so if you would like more information, you can reach out to us by calling 310-780-3411.