February is a great month to plan your Big Bear getaway. Skiing is in full swing and the local shops and restaurants are open for business. It's a perfect time to plan a romantic Valentine's Day getaway, and include some snow play for fun while you're here. Here are just a few February events in Big Bear you can enjoy during your stay.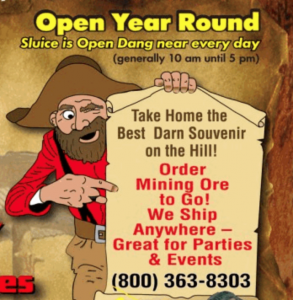 The Gold Rush Mining Company offers an immersive winter experience that has proven to be a real hit. Journey into the snow cave where active snow falling events occur daily, find a crystal that represents your birth month, zodiac, numerology, or planet, discover hidden treasures in the heated water sluice all the while under a canopy of sparkling crystal icicles, crack open a snowball revealing never before seen sparkling crystal centers or go on a winter expedition where you can take home all the treasure you find and more. Check out their website for more details.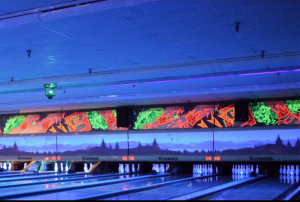 When was the last time your family enjoyed a night out bowling? The Bowling Barn in Big Bear has been a favorite community destination for years. Bowling is a great family outing, and a truly delightful rite of passage in many families. Many of us remember all the gutter balls we threw followed by the exhilaration of getting a strike. Add a few snacks, and some really cool shoes, and it's a night most families will find themselves plotting to repeat. Be sure to check out their nightly glow bowling where they dim the lights and turn up the music. They also have an arcade, full service bar, and snack bar.  Check out more details at the website: https://bowlingbarn.com
And these are just a couple of fun events you can enjoy when you're not skiing or enjoying some of the other snow play events during your visit.
Book online and check out our Big Bear cabins and estates at this link.  Or give us a call at 310-780-3411, and we'll help you choose a great property for your perfect getaway.  And if you'd like to explore any of our other destinations, you can be assured that we're committed to providing top quality cabins, estates, and condos for your next vacation getaway.  Here are links to our properties in Nuevo Vallarta and La Quinta.