The snow conditions in Big Bear are amazing this year. Both Bear Mountain and Snow Summit are enjoying plentiful snowfall and there's a great base of machine-groomed to keep the slopes in shape when there's not fresh snow. As always happens during ski season, we get packed full on the weekends. But as you may know, the snow is also still there during the week, so this is a perfect time to plan you weekday getaway to Big Bear.
Planning your Big Bear ski trip during the week brings a lot of advantages. Here are a few:
Smaller Crowds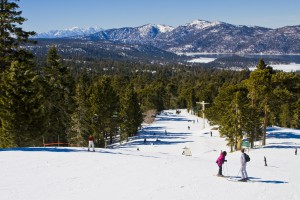 Want to have less traffic and shorter wait times on the slopes? Your weekday getaway to Big Bear typically sees much faster repeat runs on the slopes, and fewer overall crowds throughout the city. This means faster service in restaurants, more room to move around in Village shops, and a generally less rushed and crowded experience.
Lower Rates
Many of our properties have lower weekday rates, so you may be able to get the same luxury Five Star Vacation Rental at a lower price during the week. And our weekend availability during ski season is always much more than during the weekends. This can be a real boon for organizing a luxury getaway without paying the full luxury price. Be sure to call us for more details and to get our most up-to-date information on which properties are available.
Less Traffic In and Out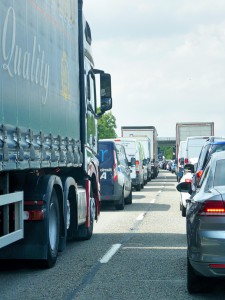 Ski season is a big deal, and some guests encounter traffic congestion getting to and from Big Bear. Isn't one of the reasons you're planning a getaway is to get away from that? Well, you're weekday getaway will usually see much faster travel times and less time sitting in traffic getting here and home. Wouldn't you like to smile as you pass the traffic tie ups heading the other direction?
You can do your own custom search for the specific dates you'd like to stay on our Big Bear page. Or give us a call at 310-780-3411, and we'll help you choose a great property for your perfect holiday getaway.  And if you'd like to explore any of our other destinations, you can be assured that we're committed to providing top quality cabins, estates, and condos for your next vacation getaway.  Here are links to our other properties in Nuevo Vallarta, Mammoth Mountain, Park City, Southern California Beaches, and La Quinta.