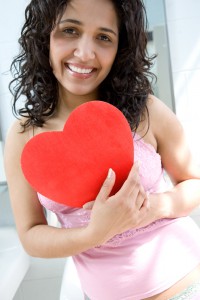 Most of us have barely finished putting away the Christmas decorations, and we're already watching the new year unfold before us. Life comes at you fast, and a little bit of advanced planning can make a huge difference.  Valentine's Day is just a month away, and this is the perfect time to start planning for a very special treat for you and your sweetie.
Valentine's Day in Big Bear is a great experience. The excitement over flowers and candy is multiplied when you give her those shortly after you arrive at your luxury vacation rental. Imagine cooking up her favorite meal in the full kitchen and then relaxing with a glass of wine in front of the fireplace later. It's a recipe for recharging your relationship.  Bundle up and take romantic walk through the forest outside, or just queue up an old romantic movie to watch as you pass the time. The options are nearly endless, and all of them will be more memorable and enjoyable when you experience them while you're relaxing in the luxury of a Five Star Vacation rental.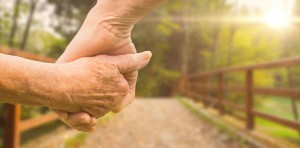 Time in Big Bear can be a very romantic. Big Bear Village has some great restaurants and unique boutique shopping opportunities.  Plan a quiet dinner with a slow walk through the Village, and you'll find yourself relaxing in the cool evening air. And with the cold air, you'll find romance as well.
Check out all our Big Bear vacation rentals at this link, and if you're in the mood for a getaway elsewhere check out our vacation rentals in  Nuevo Vallarta, Mammoth Mountain, Park City, Southern California Beaches, and La Quinta. No matter what city you are visiting, staying in a Five Star Vacation Rental property allows you to experience the absolute best in luxury accommodations. We would be glad to help you plan your getaway to Big Bear or elsewhere, so if you would like more information, you can reach out to us by calling 310-780-3411.